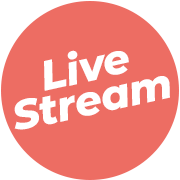 United We Stream
United We Stream – the solidary response to Covid-19 and the worldwide shutdown of club culture
The successful fundraising campaign for Berlin clubs evolved into a global cultural platform and streaming initiative in the digital space. Our cross-genre and interdisciplinary streams offer low-threshold access and connect local cultural spaces, artists, cultural workers, companies and institutions with a global audience.
As an international cultural platform, we advocate the preservation of diverse club culture and its values. Together we are facing the current crisis and are intensively engaged in the topics of modern cultural education.
Live

from

Alte Münze
United We Stream x SOS Colombia
◥ LISTEN AND SUPPORT Your purchase goes as a fund to Colombian NGOs & will help to spread the word to share the awareness. SOS Colombia V/A Part I for 15 Euro on Bandcamp: 
http://bit.ly/SOSColombiaPart1
◥ FUNDS FOR COLOMBIAN NGOs All funds from the compilation or donations will go to NGOs in Colombia that are verified human rights organizations and self-managed initiatives. They are working with the most affected populations of this crisis, holding the statistics of police violence and they are supporting the invaluable work of the front lines in Cali and Medellin.
◥ SOS COLOMBIA Since April 28, Colombia entered into a national strike catalyzed by a new tax reform in the midst of a brutal economic and social crisis exacerbated by the pandemic.
SOS Colombia is a fist up, a cry that today becomes a collective action of musicians and visual artists presented in a compilation of techno and experimental music and also short documentaries that will expose to the world how an extreme right-wing government massacres and silences its people.
Tune in, support and help to share the awareness of the suffering in Colombia!
2271 Artists
466 Locations